If you are coming to Istria you can expect top gastronomic experiences. The best spice in Istrian cuisine is the naturalness of its ingredients. The Istrian table can be discussed in superlatives for hours. Many people who are visiting Istria because of a good meal, they all ready know this.
This is a legacy and an obligation that every Istrian host must present to their guests with dignity. The restaurant of Hotel Villa Letan does it to your satisfaction.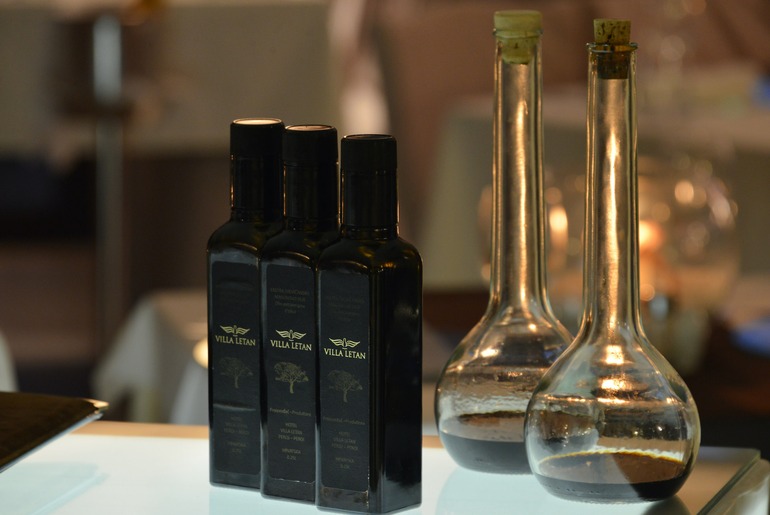 You can reach gastronomic highlights in the pleasant ambience of the restaurant, which includes a bar and a hall with a covered terrace. The hotel bar is available for morning coffee, a short drink after lunch or an evening drink with friends. If you want to spend an intimate evening in pleasant company, there is a hunting room at your disposal, where you can taste Istrian wines by the fireplace. 
In our restaurant, on the terrace or by the pool we can organize top banquets, gala dinners or gala lunches, and we will organize wedding celebrations, presentations and other events.